DV8
6th–8th Grades
DV8 is our weekend teaching and small-group environment for 6th through 8th grade students. Life can be, at the same time, challenging and adventurous for middle school students. That's why we create our DV8 weekend worship environment to provide them with opportunities to learn about and authentically live out their faith. Our weekend experiences include creative and biblically sound speakers, dynamic worship experience—complete with a live band, authentic small-group discussions, and fun games. Our goal is to help our students grow in their relationship with Jesus and teach them to figure out how to make wise decisions and maintain healthy friendships. Our ministry verse is Romans 12:1-2,
"Therefore I urge you, brethren, by the mercies of God, to present your bodies a living and holy sacrifice, [a]acceptable to God, which is your [b]spiritual service of worship. 2 And do not be conformed to this [c]world, but be transformed by the renewing of your mind, so that you may [d]prove what the will of God is, that which is good and [e]acceptable and perfect."
We want our middle school students to follow the example of Jesus and deviate from or not conform to the world around them!
2:52
9th–12th Grades
2:52 is our high-school ministry. It is our dream that our high-school students will experience community and personal ministry while learning to make wise choices and live in such a way that they influence their friends and peers as they radically live out their faith. We want our high-school students to grow and mature and emulate the life of Jesus in Luke 2:52.
THE LAB: Worship & Band Camp
Purpose: This camp will provide student vocalists and musicians the opportunity to further develop their talents, create original music for OCC Creative, and learn how to create an innovative, God-centered worship experience.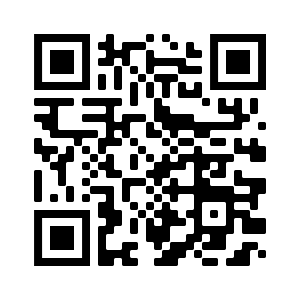 REBOOT: Digital Media Camp
Purpose: Now more than ever, innovation and creativity are needed to help create great digital experiences. Students will learn how to take an original concept and bring it to life. Students will learn photography, videography, and editing skills from ministry experts.
HS Leadership Camp (High School Only)
Purpose: High School Leadership Camp serves to equip and empower students with tools, resources, and experience to positively advance the church, schools, and the local community. In addition to receiving practical teaching for church leaders, students will benefit from hands-on experience as leaders for VBS. 
Purpose: Welcome to DV8! 6th grade camp is a one day experience for entering sixth graders and their parents that will allow them to meet our team, mentors, and get excited about the middle school ministry. Camp will include a PHASE breakout for parents and fun team building activities for students.
MS Leadership Camp (Middle School Only)
Purpose: Our goal is to create a ministry for students run by students. Leadership Camp provides middle schoolers with an introduction to servant leadership and provides an opportunity for them to learn how to solve problems, create attractional environments, and influence their peers.
MS Leadership Camp (Middle School Only)
Purpose: Let's get away and have fun with some friendly competition, amazing worship, and challenging teaching.