Dr. Conway Edwards
Lead Pastor, One Community Church
Dr. Conway Edwards is the founding and lead pastor of One Community Church, a fast growing church in Plano, Texas ministering to the communities of Collin, Denton and Dallas Counties weekly. As lead pastor, Dr. Edward's unique ability to communicate the truths of the Bible in a relevant and uncompromising manner has helped to reach a generation of men, women, singles, couples and families embedded in a culture defined by individualism, materialism and humanism.
Dr. Edwards holds a Master of Theology, with an emphasis in Pastoral Ministry, from Dallas Theological Seminary (DTS). While at DTS, he was a Leadership Fellow with the Center for Christian Leadership, under the guidance of Dr. Howard Hendricks. Dr. Edwards also holds a Doctorate in Strategic Leadership from Regent University. He formerly served as Director of Singles at Oak Cliff Bible Fellowship in Dallas, Texas under the leadership of Senior Pastor, Dr. Tony Evans, and is passionate about leadership and the local church. He is author of 20/80 Rule – Making the Shift to a Volunteer-Driven Culture and co-author of Going Up, When Love's In View and The Undercover Woman, with his wife, Jada.
Dr. Edwards and Jada are proud parents of a son, Joah, and a daughter, Chloe.
Martha Thorpe
Executive Administrator to the Lead Pastor
PH: 972.767.9390
pastors@visitonecc.com

Cathy Blanton
Cathy grew up in McLean, Virginia and worked 25 years in Office Management and Administration. She eventually married and moved to Texas, shortly afterwards she accepted a three-year assignment in Basel, Switzerland. In 2000, she started a volunteer ministry called Angel Cakes, in which she bakes birthday cakes for homeless children in shelters and group homes in North Texas.
Cathy and her husband David, are animal advocates who love dogs and the outdoors. They've lived in Plano, Texas for 20+ years, and have two amazing boys, Michael who just completed five years as a Navy Corpsman, and Spencer who is a student at Collin College.
Crystal Gilpin
Crystal Gilpin's ministry background began at Heritage Fellowship Church in Reston, VA where she had the opportunity to serve. After leading a youth missions trip to Brazil in 2006, Crystal discovered a growing desire to understand more about God's Word so that she could help teach others. That desire started her on a slow pursuit of online classes through Dallas Theological Seminary; which has now become the focus of her life. Crystal moved to Dallas in January of 2013 from her beloved East Coast roots to work part-time in the medical device industry and study for a Masters in Christian Education.
Crystal is passionate about leadership development in the church, and teaching to change lives and missions. She holds graduate degrees in Mechanical Engineering and Business Administration from Georgia Tech, but she is a Virginia Tech Hokie at heart. She is enjoying the process of learning how her background can be used in ministry to make an impact for God's kingdom. Crystal oversees the Finance, HR, IT, Communications, Equipping Center and Marketing Teams.
Jade Thorpe
Jade Thorpe is a native of Bloomington, Indiana and grew up in a large family with four sisters and three brothers. The Thorpe household was a church-going family, and since his mother was the only piano player at their small Pentecostal church, Jade and his siblings had the opportunity to serve at every service throughout the week. This childhood experience resulted in the principles of serving others and church as a family and community being ingrained into his heart.
At a very early age, Jade found an interest in machines and technology. He fixed the family vacuum cleaner at 8 years old, and wrote his first computer program on a TRS-80. To further pursue his interests in technology, Jade attended Purdue University, where he studied Mechanical Engineering Technology and Aviation Technology. Jade has spent the past 20 years as a technology expert in the Aerospace and Aviation industries. His passion for technology and love for solving difficult problems helps him to meet that challenges and needs of One, as he leads the Technology Ministries.
Jade is madly in love with his wife, Martha, and they are looking forward to raising a big family of their own.
Stacy Hudson
Stacy Hudson was born and raised in Gainesville, Texas. where her grandmother made sure all her grandkids were at church every Sunday attending Trinity Temple, The Church of God and Christ.  Once she moved to the Dallas Metroplex, she became an active volunteer in the Children's ministry and grew a passion to serve others and meet new people at church.  Professionally she has always had a gift with numbers and was introduced to accounting my senior year in High School.  After graduating with a degree in Accounting Control Systems from the University of North Texas, she worked with companies like Boeing, Blockbuster & Service King Collision Repair.  Now, her passion is helping & training small businesses on how to manage their business finances so they can be successful long term.  Stacy enjoys cooking,exercise, and spending time with her husband, Elgie, and their teenage son.
Lisa Lee
Lisa Lee is originally from Ardmore, Oklahoma. Ten years ago she moved to Denton from California to be closer to her daughter and two grand children. Before settling into ministry finance at First Baptist Denton, she worked as an accountant for 10 years, first at an oil firm in Oklahoma, and then at an IT company in California.
Mandi Davila
Mandi's dream was to become a crime scene investigator, but God had other plans and instead she enjoys investigating and solving accounting issues.  Before joining the team at One she worked for 18 years was with Affirmative Insurance as Premium Accounting Manager.  Mandi is an "out of the box" thinker who loves to create new ways of making things more efficient and helping others.  Most importantly Mandi is beyond grateful for God's stubborn, extravagant love for her, for his endless grace and his unceasing faithfulness.
Mandi Davila is originally from Mobile, Alabama and she She currently lives in Carrollton and is a mom of two awesome teenagers, Elijah who is now attending college while working two jobs and Zoë who is a sophomore at Hebron High School.
Bessie Gray
Bessie and her husband Chester are from Alabama (Roll Tide) They relocated to Texas about 20 years ago, and Bessie has always remained active in ministry. While raising her 2 daughters, her goal was to serve where her children served. Also, Bessie enjoyed serving on the praise and worship team and singing in the choir. Professionally, Bessie is the HR Director at Texas Instruments, a career in Human Resources spanning over 3 decades. Bessie has a BS degree in Business Management. Bessie's passions are small groups, one-on-one women's ministry, and marriage ministry.

Matt Anderson
Matt grew up on east coast and attended the University of Maryland, earning a Bachelors in Electrical Engineering and Physics. His passion for ministry began while participating and later leading a campus ministry. Then after working as an Electrical Engineer for 3 short years, he was called into full time ministry. Which led him to attend Dallas Theological Seminary, where he earned his Master's in Christian Education.
Matt began in ministry as the Director of Adult Ministries at Oak Cliff Bible Fellowship under the leadership of Dr. Tony Evans. Later Matt played a vital role as the Associate Pastor in the launch of Destiny Church in Fort Worth, TX. And most recently, Matt was at Keystone Church in Keller, TX for 7 years where he led the Small Groups Ministry, Men's Ministry and First Impressions Ministry.
Connection is his passion, and he is focused on leading everyone to become passionate followers of Jesus.
He has an amazing wife, Aneesah, and they have two beautiful daughters, Journey and Zoe.
Campus Pastor - Lewisville
G. Laine Robinson
G. Laine Robinson is a native of Dallas, Texas. Since the age of 10, his dream was to be a United States Marine. Immediately after high school he departed for boot camp and served for eight years. He is a veteran of Desert Storm and Somalia. Following his military experience he returned to Dallas where He experienced the love of Jesus for the first time.
Since his radical salvation experience in 1995, he has had a longing for creating atmospheres and opportunities for the lost and broken to experience God. He has spent his life, since that moment, chasing God and leading others to him. He graduated from The Criswell College in Dallas and has served in full time ministry since 2001 alongside his wife, LeAnn. They have experienced the Lord's guidance and grace from the beginning and have journeyed together with a unified purpose. This purpose is leading people to encounter God so that they may begin to live in the freedom He provides. 
Laine and LeAnn have two sons, Gabriel  and Michael.
Ron Walker Jr.
Pastor Ron Walker Jr. surrendered his life to the Lord early in life, teaching children at the tender age of 12.  He began in ministry in 1992 as Senior Associate Pastor at Bethany Baptist Church in New Jersey under the leadership of Bishop David G. Evans. In addition to his Associate Pastor position, Ron Walker also held the position of Pastor of Youth and Young Adults Ministry.
Ron recently relocated to Plano, TX from New Jersey and now serves on the staff of One Community Church as the Dallas Campus Pastor.  In a short time Ron Walker recognized his desire to dedicate his time fully to lead and support the Dallas team. He has 2 adult children and is married to the love of his life, Lisa Walker.
Johnny Moore
Johnny
Moore
 III is a proud native of Memphis, TN but loves living in the great state of Texas with his wife Kathryn and daughter Kaylee. 
Johnny
spent over 10 years working in the finance and commercial banking industry. He holds a Bachelors Degree from the University of TN at Martin and an MBA from Strayer University.
Johnny
 is a 3rd generation preacher and has worked in various capacities of ministry for the last 15 years.
Johnny
is passionate about working in his current role as Life Group Director at One Community Church. 
He
looks forward to the opportunity of doing life with the partners of our church.
Johnny
's goal here is to ensure that people are connected to small communities that build their relationships with Jesus Christ.
Missions and Outreach Pastor
Kurtran Wright
Kurtran Wright is the Director of Outreach and Life Groups. He was born and raised in Las Vegas, Nevada. Growing up in "Sin City" encouraged Kurtran to dedicate his life to Christ at a young age and cultivated a love for the lost. His involvement in ministry began as a child, continued throughout his teen age years, and has matured into full-time ministry as an adult. Kurtran is passionate about seeing people actively living out the gospel in every area of their lives.
He is a graduate of Yale University and holds a Masters in Divinity from Biblical Theological Seminary. Kurtran previously served as Site Pastor in Philadelphia for five years. He also holds a Masters degree in Architecture from the University of Pennsylvania.
Kurtran adores his wife Tracey and three children. They will all testify that he is a softy! In his spare time he likes buggin' out to Holy Hip Hop and playing "ring around the rosie" with his daughters and basketball with his son.
Frank Jones
Pastor Jones served as Senior Pastor for 24 years at First Baptist Church, Swedesboro, New Jersey. Prior to his position as Senior Pastor, he served as Associate Minister for the First Baptist Church, Delair, New Jersey and later was called to the position of Assistant Pastor of the St. John Baptist Church, Camden, New Jersey. He has served our country in the US Navy and also in Law Enforcement. Frank's passion is winning souls for Christ, teaching, disciplining and preparing men to be disciples for Christ.
Frank is married to his best friend, Shellie Whittington-Jones for 39 years and they are the proud parents of (2) beautiful daughters, Akisha and Denise, one son-in-love, Rick and 2 grandsons. They enjoy traveling, and time with family and friends. Of all the titles, Frank, Minister, Rev., Pastor, Sergeant, -his greatest fulfillment is that of husband (hun)-dad and poppy!
David Henderson
David Henderson, III is truly has a desire to serve God's people in every area of his life. His vision, energy, commitment and passion is to reach the unchurched and untouched youth and adults of today through Economic, Health, Social, Political, Historical, Educational, and most of all Spiritual Empowerment. Pastor D was born in Denver, Colo.  to Dr. David Henderson, Jr., who is currently the senior pastor of 35 years of the Greater Mt. Pleasant Church in Dallas, TX and Sis. Lorene Henderson-Mays. He is the husband of, Lady Brie Henderson and together, they share 6 beautiful children together.  He began his Biblical Studies, Pastoral Care & Business Administration Studies at Criswell Theological Seminary and will continue his high learning pursuit in the Fall of 2019. He has been privileged to actively be involved in local community programs, preaching, teaching and lecturing at high schools, colleges, youth retreats, conferences, and worship services throughout the United States.
First Impressions Coordinator
Akisha Jones
Akisha Jones is the youngest of two daughters born to Frank and Shellie Jones. She accepted Christ as her personal Savior at a young age and re-dedicated her life to His leading and Lordship in 2004. 
Akisha was raised in New Jersey where she attended First Baptist Church of Swedesboro where her father Pastored. She played piano for various churches in the South Jersey area and also directed and played piano at First Baptist from the age of 12. 
A job opportunity with her employer of 13 years, relocated Akisha to North Texas in 2012. She is passionate about serving God's people by mentoring and teaching God's word. 
Jose Gonzales
Jose Gonzales was born and raised in New Orleans, Louisiana, the "The Big Easy".  Growing up in this fast pace lifestyle of food, fun and fast times has often come with a sad price of pain and suffering.  Through experiencing the loss of close relatives and life altering experiences in the United States Army; God has been cultivating his heart for a life in ministry.
Jose has an Associate Degree in Computer Information Technology, and a Bachelor's Degree in Ministry Leadership from Dallas Christian College.  He retired after working over 20 years with the federal government as a soldier and postal worker.  He has committed his life to comforting those who suffer with life's most difficult circumstances, with a comfort He has experienced through faith, hope and love in Christ Jesus.
Jose and wife Demetres have been married for over 23 years.  They have two sons, Louis and Lucien; three grandchildren Ameliyan David, Milyen David, and Julianna Gonzales.  They enjoy traveling and spending time being grandparents.

Jada Edwards
Jada Edwards is an experienced speaker, Bible teacher, and mentor. Jada has committed her life to equipping women of all ages, regardless of marital status, with practical, biblical truth to help them live more genuine lives.
Jada currently serves as the Creative Services Director for One where she seeks to serve the evolving communities of Collin County through creative expression and cultural relevance.
She served in various directional capacities within the youth and singles ministries at Oak Cliff Bible Fellowship a church with over 1,000 youth and 3,000 singles.
Jada holds a Master of Business Administration with an emphasis in Organizational Strategy and has experience in improving organizations through process improvement and technological initiatives. She works in new business development, partner relations and marketing for Caribbean Choice for Christ, a U.S. based nonprofit leadership organization, founded by her husband Conway. Their ministry focuses on developing and equipping Christian leaders throughout the United States and Jamaica.
Jada and her husband, Conway, are proud parents of a son, Joah, and a daughter, Chloe.
Worship Leader - Prosper Campus
Duane Coleman
Duane Coleman, born and raised in Memphis, Tennessee, grew up the "baby" of the family being the youngest of three children. He attended the University of Tennessee at Martin where he graduated with a bachelor's of Science degree in Marketing, and it's also where he met his wife Tasha. It was in Nashville, Tennessee that Duane gave his life to Christ and was reintroduced to his love of music; this time with a purpose.
After moving to Dallas in 1999, Duane joined Oak cliff and Bible Fellowship (OCBF) and served in the Worship Ministry by joining the choir. Duane was later appointed to Praise Team Lead, helped with the spiritual development of the team and had the opportunity of being a part of projects with other leaders and gospel artists. Since joining One, Duane's pursuit and passion for God has been furthered under the leadership of Pastor Conway Edwards and creative arts director Jada Edwards. The idea of creating experiences through artistic worship to invite people to look inward and upward is the driving passion of his heart. What God does with the ordinary is extraordinary!!Duane is an avid football fan (go Steelers!!) loves listening to music, loves to cook, and loves spending time with family and friends.
Worship Leader - Dallas Campus
Crystal Whitaker
Crystal Whitaker is a child of the Air Force. The majority of her childhood was spent on an Air Force base in Japan. After moving back to the states, she graduated from Duke University with a Bachelor's in Policy Studies. She spent the next seven years as a full time music missionary traveling and sharing the gospel anywhere she could. The Impact Movement was instrumental in cultivating her walk with the Lord and ministry gifts.
Crystal is also a member 6 Way Street., a group of vocalists, MCs, and a DJ, that uses an eclectic blend of soulful Hip-Hop to share the Gospel. She joined One in 2013 serving as the Student Worship Leader, and now is the Worship Leader at the Dallas Campus. She loves any competitive sport or game, watching Food Network, and spending time with her friends.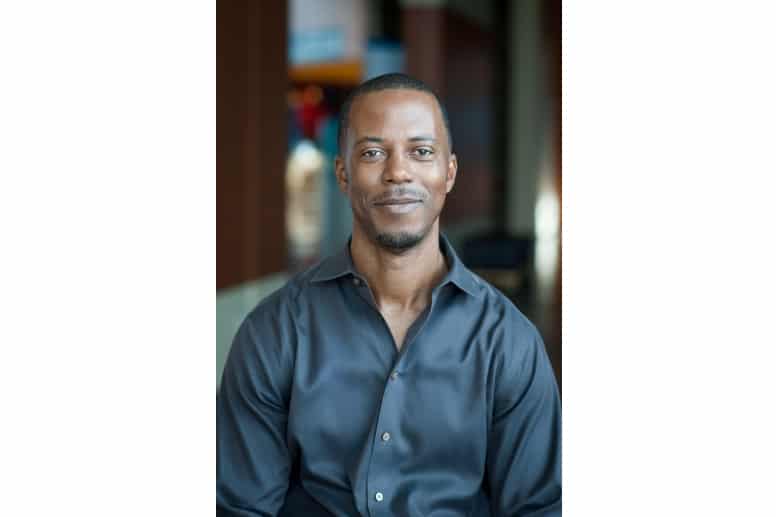 Melvin Coleman
Melvin is from Little Rock, Arkansas and graduated from Sylvan Hills High School. Melvin has always had a gift for music. After graduating high school he received a scholarship to the University of Pine Bluff at Arkansas where he developed a technical skill needed to jump start his career. Melvin decided to pursue music fulltime and moved to Atlanta and soon after Los Angeles working with major record labels. God had another plan for him and his musical gifts. Redirecting him in a new direction to use his musical talent to touch and reach a bigger audience for Him. Melvin now lives in Texas with his wife and son.
Weekend Host - Plano Campus
Kathy Purdum
Kathy Purdum and her husband were led to One almost four years ago, where they serve as Life Group leaders. This ministry allows them to meet new people and help others connect at One. She also serves in the women's ministry as a weekend host and lead for the evening Bible study, supporting our teachers and the worship team as they minister to other women.
Outside of church, she loves teaching her third grade class at McKinney Christian Academy, where she has been for 10 years. She has an amazing husband of 31 years, 3 wonderful children and 1 grandchild. Her prayer is that the Lord will continue to strengthen her walk and bring glory to Him.

Children's Director - Plano Campus
Andrae Jones
For the past 7 years Andrae Jones has experienced an awakening and passion for children's ministry. He serves as the Family Ministries Director and can be found throughout the children's building high-fiving, encouraging, and teaching the children about our risen Savior. Andrae was born in Florida, and after traveling the world as part of a military family, calls San Antonio home. He attended the University of North Texas (UNT) and earned his bachelors degree in Computer Information Systems. In his free time he enjoys watching movies with his bride, Randi, playing sports with his son, Jayden, and the occasional tea party with his daughter, Kaylin.
Candece Wright
Candece grew up in the church and accepted Jesus Christ as her Savior at the age of 12. She demonstrated how much she loves the Lord by becoming actively involved in ministry at that age. She was an avid member of both the youth and adult choirs. She also participated in drama presentations and was a member of the Bible quizzing team. Candece's passion for
working with children became evident when she volunteered to be the Children's choir director. Her heart and high-energy personality cause children to naturally gravitate toward her.
Candece relocated to Texas in October 2013 and became a member of One Community Church in May 2016. She married her husband Jason Wright in June 2018, who serves alongside her in Children's ministry.
Delia Foster
Delia has several years of experience nurturing and fostering the developing of young children. She has a master's in education, with a focus on building programs that have a positive impact on the community.  She enjoys working with children and their families.
Delia is honored to be part of a team that teaches children to live like Jesus Christ through their play, healthy interactions with others, and working together as a team.
Tamara James
Tamara is a native of Memphis, TN and attended Middle Tennessee State University and earned a Bachelor's of Science degree in Aerospace Management and Computer Information Systems. While in college she enlisted in the Air National Guard, of which she is still a member, and is currently serving as an Aircraft Maintenance Officer.
Growing up actively involved in church, Tamara was always aware of Christ and His teachings but didn't develop her own personal relationship with him until later in life. However, it is the memories of the Bible stories, Sunday School lessons, and dedication of her youth ministry leaders that she attributes her desire and passion to serve in Children's Ministry and encourage children from a very young age to know God's love for themselves.
Tamara and her husband Floyd currently live in Plano, TX with their two children Jamar and Makalyn.
Chelan Beall
Chelan grew up in Jacksonville, Florida. She came to know Christ at an early age when her mother presented the Gospel to her. Immediately, she knew that there was a difference in her and life would not be the same. She has a passion to see children practicing evangelism, learning God's holy word, and living for Him.
After high school, she received her Bachelor's Degree in Electrical Engineering from Florida State University. Chelan met her husband, Art, in corporate America. She later sensed a call to become a stay-at-home and home-school mom.
Chelan lives with her husband Art and their four sons.

Xavier Maryland
Xavier is from Rocky Mount, NC. He accepted Christ in the 6th grade and immediately began serving in ministry. If the Church was open, he wanted to be in the building. As he grew up he developed a passion for seeing young people connect to Jesus, and to each other. He serves as the Student Pastor at the Plano Campus.
Xavier received a BS in Business Administration from the University of North Carolina at Greensboro. While in college he founded and led, "Guy Talk" a campus ministry that helped male students discover their purpose and live a life accountable to the scriptures.
High School Girls Director
Salange Shepard
Growing up in the "City of Sin" Salange challenged the status quo by passionately pursing Christ after being baptized at the age of 10. Through serving her local church she discovered a love for healing those hurting and broken through the redemption of Jesus Christ.
While in pursuit of the call of God on her life she left everything she knew behind to move to Dallas in December of 2016 to pursue a career in nursing. She currently attends Texas Women's University with hopes of somehow utilizing her degree within ministry. Meanwhile, God had plans that far exceeded hers as he led her to serve the youth here at ONE Community church.
Salange prides herself in being an avid teacher and learner of God's word and a prayer warrior who is zealous about fulfilling the great command of making disciples. "I believe I am called to be a modern day Esther. One who will boldly go and set the captives free!"
She enjoys leading intimate bible studies, loving on the overlooked, city tripping, doing mission work and creatively spending time with her high school girls. She also enjoys being in community as she leads a life group in Plano called, "Ruth's circle."
Middle School Boys Director
Aaron Suggs
Aaron was born and raised in Milwaukee, WI where he accepted Christ as a teenager. After a series of life lessons Aaron realized that God had a different path for his life than what he expected.
Aaron became an ordained minister in 2011 under his mentor Pastor Julius R. Malone. He also served in full-time ministry as Youth Director at New Testament Church of Milwaukee for 6 years. His passion for youth and the community allowed him the opportunity to serve in local schools in Milwaukee, and universities across Wisconsin, in addition to organizations like Cru and the Impact Movement.
Aaron and his family moved to Texas in late 2016. He is grateful to serve on the team at One Community Church and is excited about partnering with families and adding value to them. Aaron enjoys attending sports games and taking road trips with his family. He and his wife Jasmine of 13 years have three children: Aariyahna, Jaelynn and Avery.
Randi Jones
Waymond Stewart
Waymond is a native of Little Rock, Arkansas where calling the Hogs doesn't mean you are sleeping, but cheering for the Arkansas Razorbacks. He previously served as the Director of Youth Ministry at his home church and as a community advocate allowed him to flourish in his other passion, building strong, educated and Christian men and women from all walks of life.
Waymond, on his first move out of Arkansas, now resides in Euless, Texas with his lovely wife, Robbie of eight years. He is a fun-loving person with a quick sense of humor, so it is of no surprise that he enjoys comedies in his spare time. His love for helping others excel is what motivates him daily. Lastly, Waymond enjoys listening to music, being with friends, attending athletic events, serving in the community and rooting for the Boston Celtics.

Steve Reed
Steve Reed began his career as a technical director at a large church. The skills he developed producing a service every 7 days has translated into helping clients in a variety of markets. His role on the One Community Church team is a consultant for project management and design for fast-tracked projects-especially multi-use venues that have diverse program elements.
Samantha Scott
Samantha Scott grew up in Virginia as the youngest of five girls in a Baptist home. She attended undergraduate at University of Mary Washington and received a Business Degree with a focus on Human Resources. She later received a Masters in Science with a focus on Human Relations & Business.
Shortly after arriving to Texas, Samantha attended OneCC and never looked back. She is now the Director of the Cafe and Bookstore. Currently, she works in Human Resources within the healthcare industry. Samantha truly has a love for building relationships with others. She is pretty adventurous and enjoys riding motorcycles, skydiving, jet skiing and traveling.
Steve Purdum
As a native of Oklahoma City, Steve attended college at Oklahoma State University. During college, he received Christ. This brought a passion for youth resulting in him serving in youth camps and assisting in youth ministry at his church.
Steve's career followed a dual path for many years. He has served as a youth pastor, adminstrative pastor, and most recently as an executive pastor within his 31 years in ministry. During much of this time, Steve also ran a multi-million dollar sales agency, as well as regional shipping warehouses.
Kathryn met Steve while serving in youth ministry together. They later married and have been together for over 25 years. Steve and Kathryn have three children named Corbin (Alaine), Stacy (Ben), and Tanner.
Steve's passion is helping the church equip believers and release them back into the community firmly grounded in biblical truths.
Daniel White
Daniel was born in Chicago, Illinois, but raised in Dallas, TX. Daniel gave his life to Christ at an early age.
After graduating high school in 1999, Daniel began his post-secondary studies at Texas Tech University as a piano performance major. Ultimately, he majored in English with an emphasis in technical communication, graduating with a Bachelor's degree in 2004. That same year, Daniel began law school at Liberty University School of Law in Lynchburg, Virginia, and completed his Juris Doctor in 2007.
Daniel currently splits his time between his private law practice and academia, as an Assistant Professor for Liberty University Online's Graduate School of Business. Daniel currently serves One as legal counsel and oversees the Risk Management Team. Daniel is passionate about helping churches be better stewards of God's resources by proactively seeking legal and risk management strategies to protect assets, provide transparency, and preserve trust.
Glenn Allen
Glenn Allen was born in Greenville, N.C and raised in several states as a part of his military family. During his early childhood in Kinston, N.C, his grandmother taught him who God, Jesus and the Holy Spirit are. He was around 12 years old when he began following Christ, even though he struggled in his walk during his teenage years.
Glenn has a heart for God, and using his God-given gifts to serve others. One of his greatest desires is to use his past struggles to mentor youth. He has spent time volunteering in community organizations and serving and teaching in several single and young adult ministries. Glenn is currently a member of the One staff as a part of the facilities team.
He is an avid basketball fan, and enjoys writing poetry and music. Glenn is currently taking classes at Collin College to become a teacher. He has an amazing wife, Beth, that serves on the One volunteer team, and two wonderful sons, JaShaun and Michael.
Operations Coordinator - Lewisville
Tarry Staten
Tarry Staten has always had a passion for ministry and has served in many areas capacities.  His previous ministry experience includes  leading the facilities and operations team, the Sons of Issachar Men's Ministry team and co-labored with his wife, Sonya, for the Life Improvement for The Family Ministry.
Tarry grew up in Monroe, La., where he also met his lovely wife Sonya.  He is the proud father of four lovely children and two precious grand-children.  He retired from the United States Military in 2009 and holds a Bachelor Degree in Criminal Justice from Texas A&M University Central Texas.
Stephen Knott
Steve Knott was born and raised in Maryland. After high School, he moved to Northern California where he met the love of his life, Kim, who he has been married to for 25 years. He then received his Associates Degree in Printing from Sacramento City College. His career path began with the Department of Defense for 10 years, while co-owning a window washing and janitorial company. With the birth of their first and second child, Tiana and Elijah, Steve gave up his career and started a handyman business in order to be a stay-at-home father for his kids. In 2010, Steve began serving with the Eastern Hills Community Church, in Aurora, Colorado as a Facilities Operation Manager. Not long after that, Kim and Steve were blessed with their third child, Eliana.
Steve has a passion for using his gifts to help others. He received the opportunity to go on a mission trip to Tanzania, Africa to help build a church and this became a life-changing experience for him. He began to get more involved in the church and served in facilities, parking, children's ministry and as a life group leader. Steve currently serves on the Facilities team at One. He enjoys being with his family, attending events for his kids and playing golf.
Coordinator of Video Production
Franklin Williams, Jr
Franklin Williams, Jr was born in Haynesville, Louisiana and is a graduate of Louisiana Tech University with a Degree in Communication Design. Growing up in the church, he always spent time with his mother in the print room developing the announcements for his home church. This is where he developed a passion for creating graphics and publications for the body of Christ.
Franklin loves using the creating arts of photography, videography, and graphic design. He has been blessed to build a successful freelance business using his gifts and abilities and hopes to share all his years of media experience to build an amazing online experience for our church. Franklin also loves analyzing movies and creating his own to share online.
He is head-over heels for his lovely wife, Chasity, and when not working or serving, can be found giving his time and attention to her.

Women's Ministry Director
Donishea Martinez
Donishea Martinez has a passion for ministry that stems from a life of being touched by others who have helped her overcome all of the fear associated with giving up her agenda, and embracing the woman God created her to be. Learning to transition from being a single woman to a wife, mother, ministry leader, and friend has not been easy. However, because of God's grace and sense of humor, Donishea has been blessed with the opportunity to help other women their God-given role and become their authentic, uniquely-designed selves. She currently serves as the Women's Ministry Director at One where her whole-hearted desire is to lead and support others as they become living examples of what it means to be fearfully and wonderfully made.
Donishea holds degrees in business from Howard University, Tulane University and Tulane School of Business. She is married to Jose Martinez and they have two children, Isabella and Jose. Her areas of passion are leadership development, discipleship, and creating environments that cultivate spiritual growth. She also loves party planning, dancing, and shopping.
Melissa Rhea
Melissa is a native of Kentucky but has lived in the DFW area most of her life.  She has two beautiful daughters, is a proud grandmother of five and has worked in the telecom industry as a paralegal for almost 20 years.  She is grateful that her journey brought her to One Community Church in 2013, where she has found the teaching and community that led her to the purpose God had for her.  Melissa has a passion for helping people to understand and embrace the freedom that comes from having a relationship with Christ and living in an authentic community.